Meiho was a reliable advisor when we faced various changes and judgment calls, they provided the underlying support when we needed to make our decisions.
Shiseido Company, Limited's newly built R&D center, the Shiseido Global Innovation Center (GIC), opened in Yokohama's Minato Mirai 21 district in April 2019.
Meiho worked together with Shiseido throughout the project, from concept development through to facility relocation. During our interview, two Shiseido personnel responsible for this project reflected on their efforts.
Facility Overview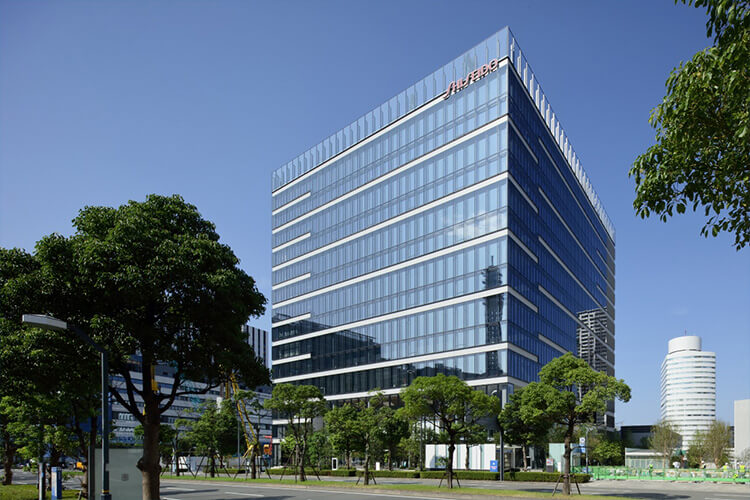 The Shiseido Global Innovation Center (GIC) is a facility to create new value in beauty through diverse integration of a variety of business and the involvement of both domestic and international leading-edge R&D institutes. The GIC's nickname, "S/PARK," expresses two meanings: one is "Shiseido's Park", the place attracts many people, and the other is the laboratory "SPARKS" innovative ideas.
The 1st and 2nd floors are open communication areas designed for "meeting with inspiration of beauty." The space was produced by Kundo Koyama of ORANGE AND PARTNERS and designed by Ohki Sato of NENDO. The 4th floor features a collaboration area comprising business meeting spaces which is rare in typical research facilities, and research labs for joint projects with external research centers. Research floors from the 5th to the 15th floors are equipped with latest research facilities which support basic, fundamental research activities. The space also function as office facilities enabling flexible, varied working styles among research personnel.
Meiho Facility Works' Construction Management Services
Project proposal support during public calls for developers, participation from the concept stage, concept and preliminary plan development, design build contractor (general contractor) selection support, design and construction management, Project Management Office (PMO) support.